---
Così è (o mi pare) is a rewriting by Elio Germano of Pirandello's novel, adapted to the language of virtual reality and the characteristics of the modern era.
We find ourselves in a drawing room, dealing with a shady story that needs to be clarified through social networks, which become the favourite media to spy on the other in search of an absolute truth. 
With the VR headset, the spectator take takes the role of one of the protagonists, who sees and listens to everything and can choose where and what to look at, to develop his own reflection on the theme of reality and fiction.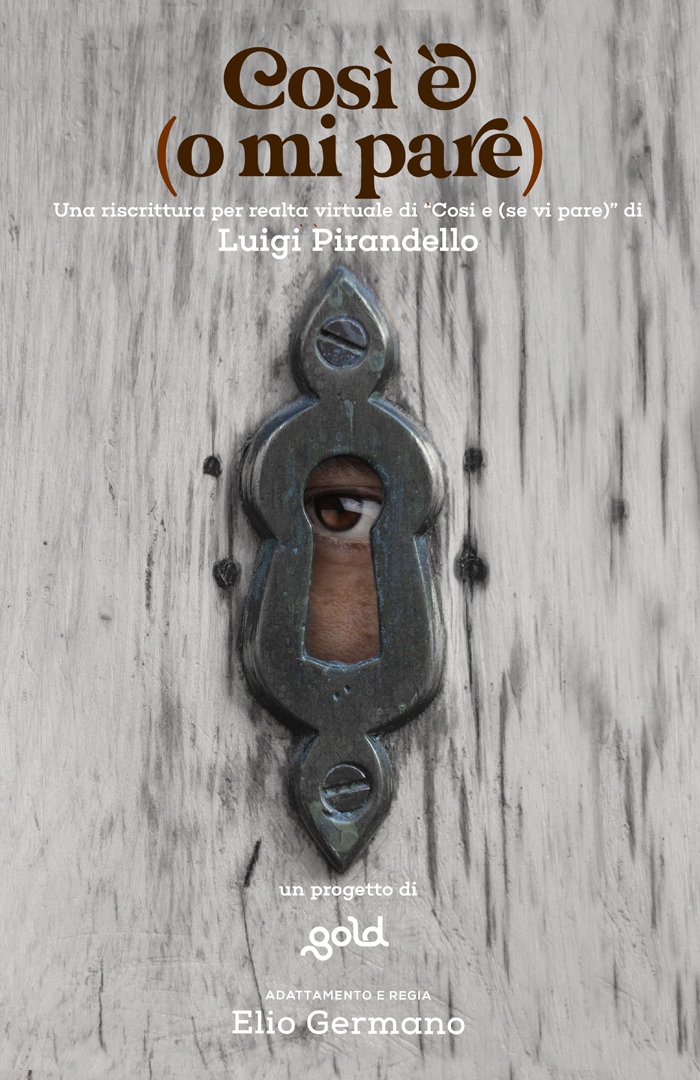 Durata
1h 20'
Regia
Elio Germano
Produzione
Gold, Teatro della Toscana, Infinito Produzione Teatrale
Tecnologia
GoPro Max
Anno
2021