---
The play by Elio Germano and Chiara Lagani becomes a film in virtual reality, directed by Elio Germano and Omar Rashid.
Segnale D'Allarme-Red Flag is the transposition in virtual reality of La mia Battaglia- My Battle, a work brought on stage by Elio Germano.
The show lends itself to the language of VR for various reasons: first of all, the action is not static but moves at 360 °. The audience will not experience the show by merely looking at the stage in front of them, but they will need to rotate their gaze. Moreover, the work is a critique of the typical alienation of this era. The use of a technology symbol of estrangement forces some severe thinking.  The viewer experiences a second level of immersion: in both the show and the show experienced through VR. Finally, the user will find himself in a theater surrounded by other spectators. Now that he can see but not be seen, he will naturally investigate the space around him as he would not feel free to do otherwise.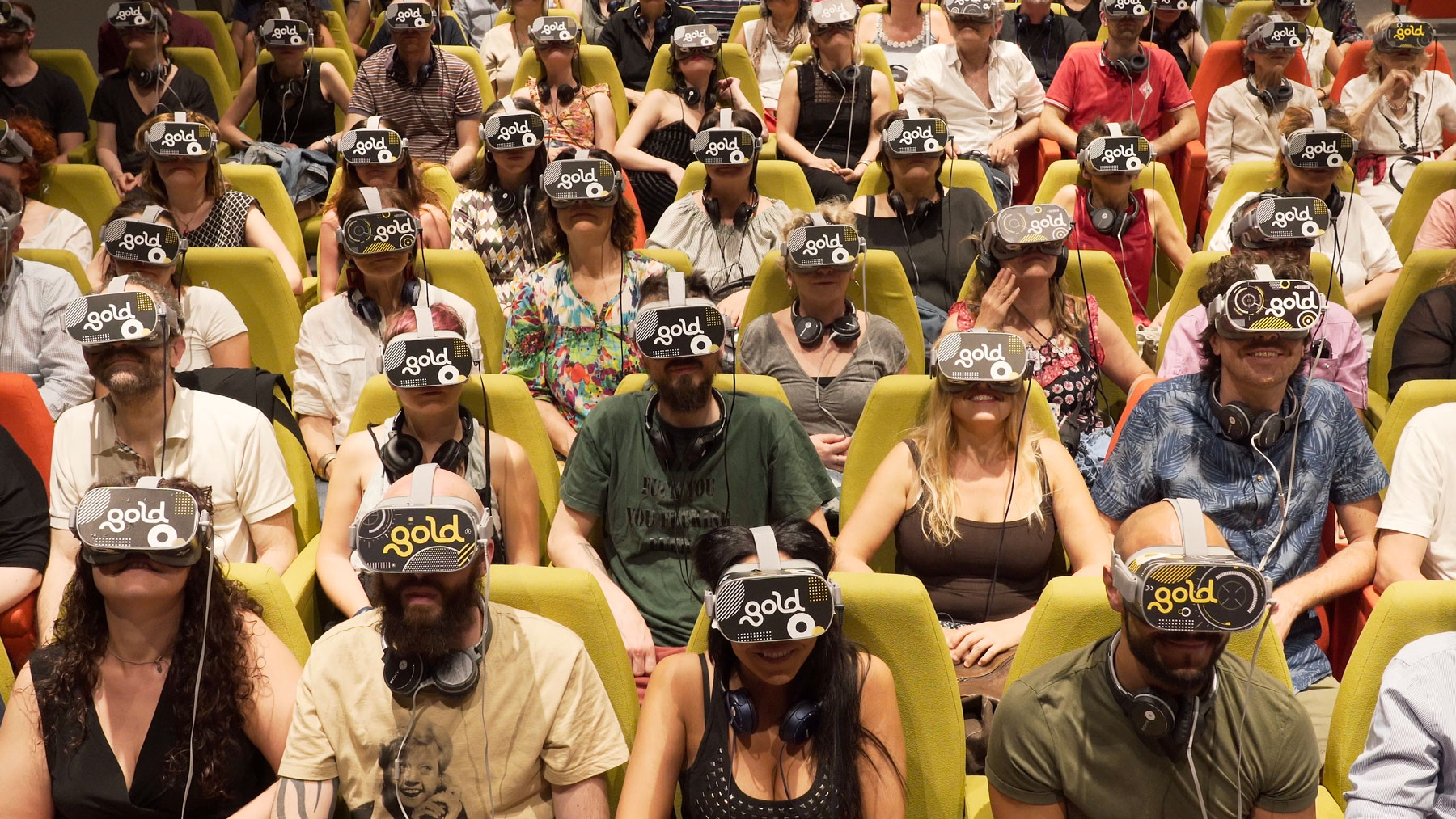 Segnale D'Allarme – Red Flag at festivals
Segnale dʻAllarme is a virtual reality film that combines the technological vanguard with a powerful message of human and cultural value. With the authors, the VR show is screening at Italian Festivals:
Wired Next Fest Milano: May 24 – 26,  2019
Dig Festival Riccione: May 31- June 2, 2019
Andersen Festival Sestri Levante:  June 6 – 9, 2019
Kilowatt Festival Sansepolcro:  July 26 – 27, 2019
Giornate degli Autori: August 31, 2019
Segnale D'Allarme- Red Flag in cinemas
With Segnale D'Allarme- Red Flag, we are pioneers of the VR first mass screenings in cinemas where the authors presented the show.
Fondazione Stensen Firenze: June 19 – 20 ,2019
Cinemino Milano: September 1, 2019
To shoot Segnale D'Allarme- Red Flag was used an Insta360 Pro camera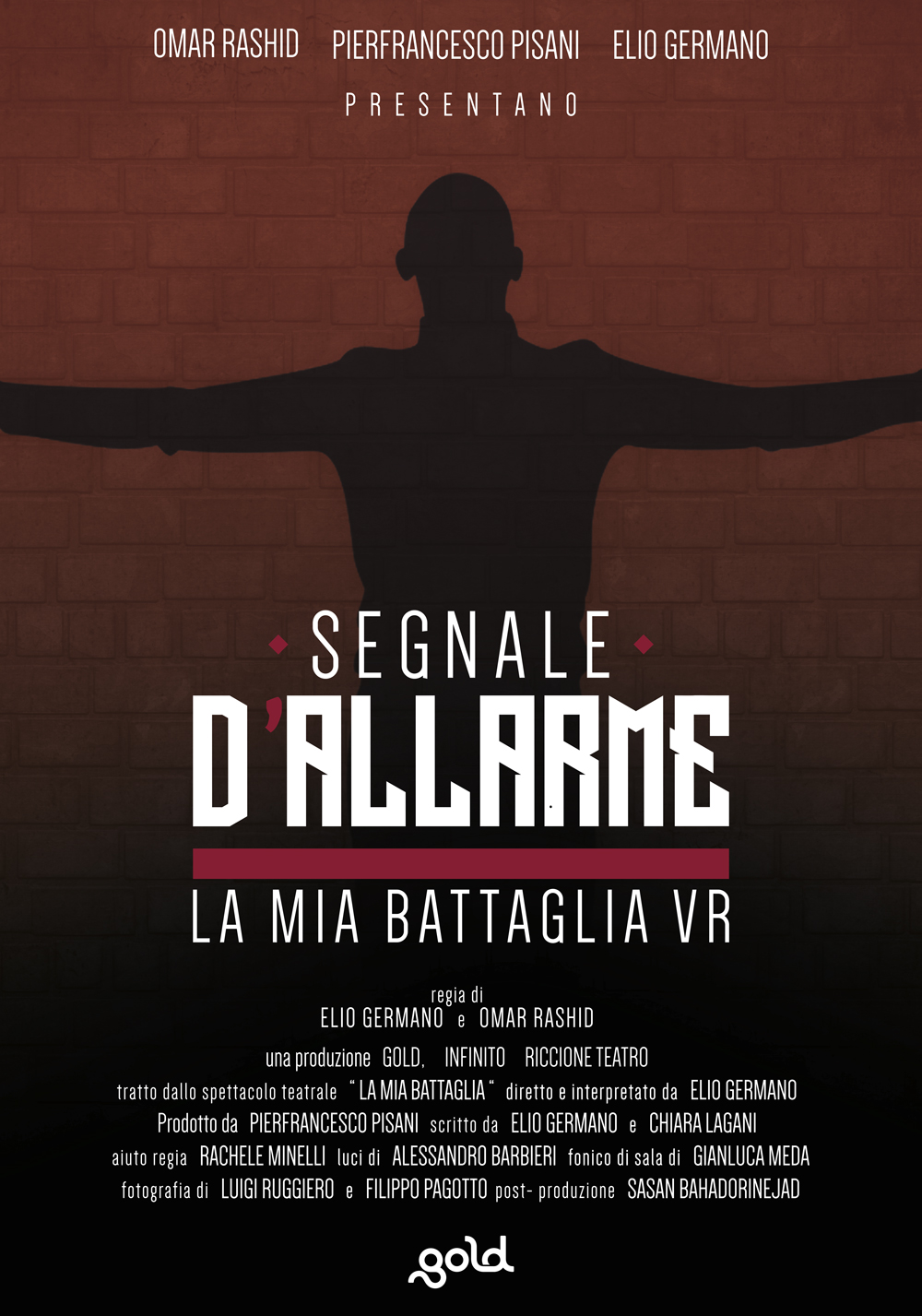 Durata
70'
Regia
Elio Germano, Omar Rashid
Produzione
Gold, Infinito, Riccione Teatro
Tecnologia
Insta360 Pro
Anno
2019