---
Peaceful Places is a VR project that adds a touch of sensitivity to the world of virtual reality with the exploration of a new form of language, the affective one. 
The project is the winner of the Auggie Awards USA 2021 in the category Best Art or Film, an important award for the virtual and augmented reality industry. The experience is physical and emotional at the same time and the hugs are the protagonists. 
Wearing the headset, we are guided to imitate the couples around us, absorbing the energy generated by their contact and living our personal experience, in order to find familiarity with the embrace.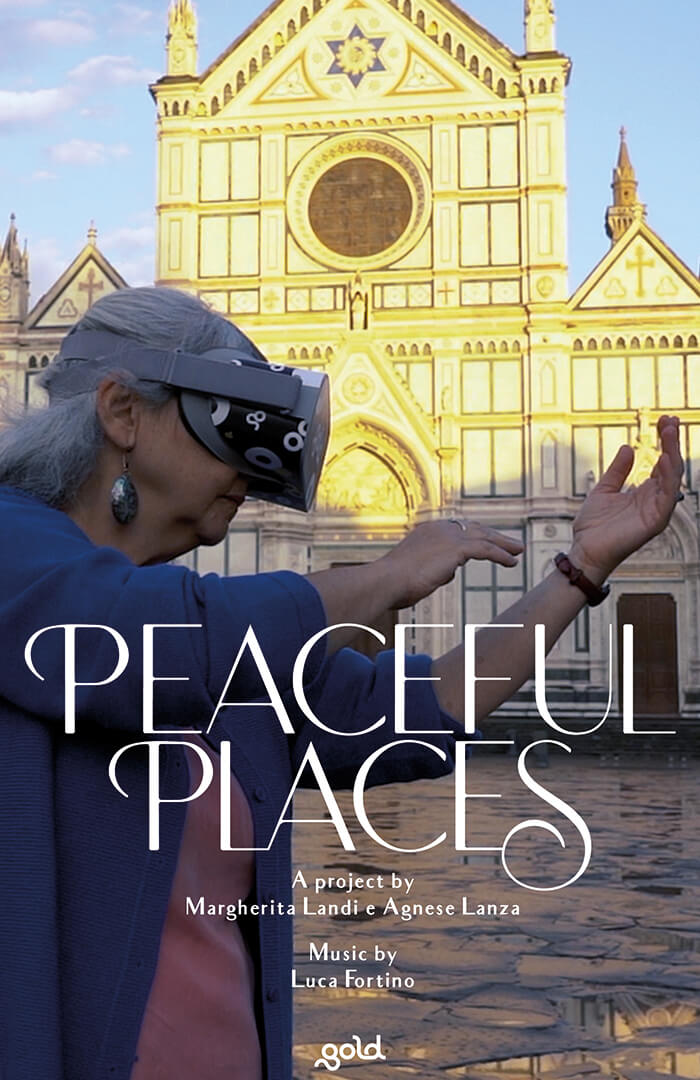 Regia
Margherita Landi, Agnese Lanza
Produzione
Gold
Tecnologia
Insta360 One x2
Anno
2021
Awards
Auggie Awards USA 2021 winner
Category: Best Art or Film.