Vr Training
All we know, and we continue to learn about virtual reality at your service. VR has specific rules and characteristics. It is necessary to know the functioning, limits, and potential of this medium.
We like to mix, share, teach, create together. That is why we develop meetings and workshops on VR that become places where new projects are born, experience built, and ideas realized.
We specialize in VR courses and workshops focusing on storytelling, direction, and, more generally, on the world of audio-video related to virtual reality. The VR workshops are designed for individuals, companies, professionals, and anyone wishing to approach the language of VR or choose to work in the sector.
Stories of the Apennines
from November 3, to December 2, 2017
Stories of the Apennines is a VR cinema workshop included in the Corto Dorico Film Festival. Experts and professionals from the film world, offer their skills as tutors to guide young creative people in the creation of 9 short films in virtual reality. The movies will tell, in fact, Stories from the Apennines. Through the immersive poetics of VR, it is possible to explore the Italian universe at 360 °. Omar Rashid, great boss of Gold, had the pleasure of participating as an expert virtual reality tutor.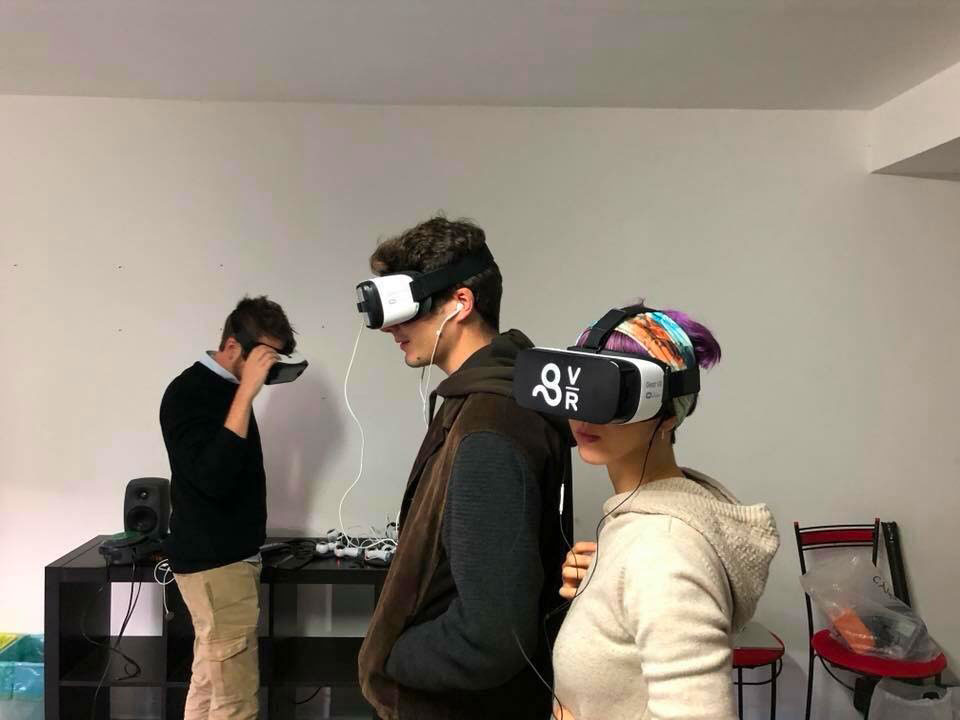 Ti interessa la formazione VR?